Back to school means getting back into a set routine. Taking care of your skin is not only an amazing healthy habit to get into but it's also beneficial to you in many ways. Your teen years are usually when you're the most prone to acne. It's also a time of great change as you move into high school and your body changes. Acne can have a big impact on a teen's self esteem.

"The emotional impact of acne – from lower self-esteem to anger, embarrassment, social anxiety and depression – can be far worse than the physical impact and can seriously affect lives," says Vancouver dermatologist and society president, Dr. Jason Rivers. "Some teens are growing their hair to cover their face, avoiding eye contact, wearing heavy makeup to hide spots, avoiding sports like swimming if they have body acne and missing school."
If you're dealing with acne, some tips offered by the Acne and Rosacea Society of Canada:
Treatment. For

mild

acne, self-treat with over-the-counter acne products. For

moderate

or

severe 

acne, seek help from your family doctor or dermatologist. Treatment improves outlook.
Support. Enlist the support of family and close friends. Let them know how acne is affecting you and how they can help.
Camouflage. Find out how to hide acne by applying cover-up.
Skincare. Follow a good skincare routine for healthy skin and to get the best results from treatment.
Activities. social life. Be active. Be social. Make an effort to visit with friends and attend events.
It's no surprise that finding a good system to help treat blemishes is important. The right products can make you feel clean and happy with your skin and that's important. Below I've included the six different over the counter products or step-by-step kits to address mild acne and help you jump start your routine to cleaner skin.
Saje Wellness "Zap Kit" ($45.95 Cdn)
Sage Wellness is known for their 100% natural products, offering many plant-derived alternatives to pharmaceutical based products. Their Zap Kit which is a four-step and  is one of my favourite acne clearing kits. I have personally used it and it has worked wonders for my skin. Saje is one of my favourite brands because they carry many items that are not only useful in my everyday life but are also compact and easy to take with me to school or if I'm just going out. I love that this kit comes in a little tote making it easy to take anywhere or store together at home.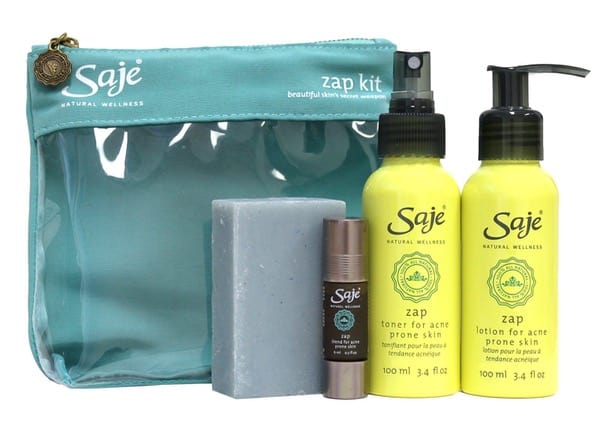 Dermalogica Clear Start
I've written about Clear Start skincare line and I would still recommend it for teen acne issues. The line is specifically designed for teen acne due to hormonal breakouts. I would be nice if they had a kit of the key products are grouped together as you have to buy each item individually.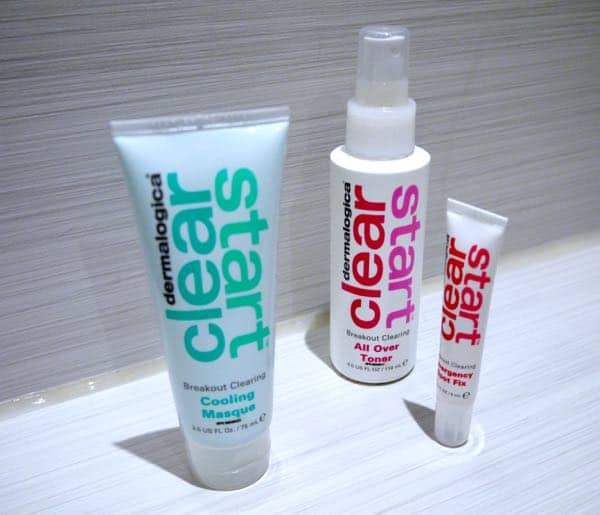 Thursday Plantation Tea-Tree Blemish Stick ($13.99 Cdn) and Thursday Plantation Tea-Tree Medicated Gel ($11.99 Cdn)
These are two different products but sort of the same. Another natural skincare line, Thursday Plantation "believe in the pure power of plant oils to restore your skin." These two products use the power of tea tree oil for quick fixes, like before school photo day. They're easy to slide into your bag in order to attack those spots you find after gym class.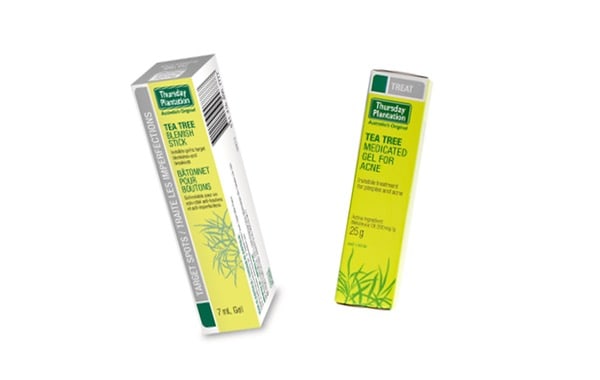 Philosophy Clear Days Ahead Trial kKit ($39.00 US)
Philosophy has always been one of my favourite skin care brands. They always have something fun and new to offer. The Philosophy  "clear days ahead trial kit" consists of four-pieces 30-day trial size enabling you to try before buy full sized products. I haven't been able to find the trial kit in Canada but you can find the various products at drugstores and various beauty shops like Sephora.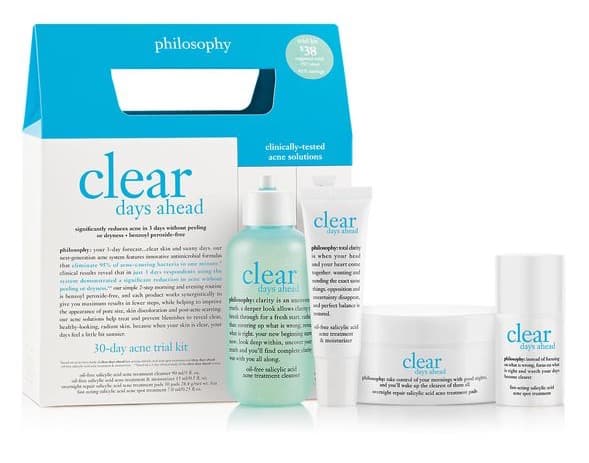 Burt's Bees Anti-Blemish Daily Moisturizing Lotion ($24.99 Cdn)
My mother has brought me up with Burt's Bees products, so I've used then for a chunk of my life. This Anti-Blemish Daily Moisturizing Lotion in particular I've repurchased countlessly. It moisturizes my skin and clears breakouts (which of course it's supposed to do.) but it didn't clog my pores or make it dry nor oily. I really love this product and it's great to have around. It's just one product within Burt's Bees natural anti-blemish line.



That's my list of acne clearing products. Have you tried any of them? What do you use to battle your breakouts?
Bye for now,
Verity