If you are looking for the best pregnancy books that are must-reads, you have come to the right place because we are sharing all the must-reads to get you through your pregnancy.
The Best Pregnancy Books
Are you pregnant trying to soak up all the best knowledge to help you get through your pregnancy? Pregnancy books are a great resource to look to when you are pregnant to help you get information about the physical and emotional changes that are occurring or will occur during pregnancy.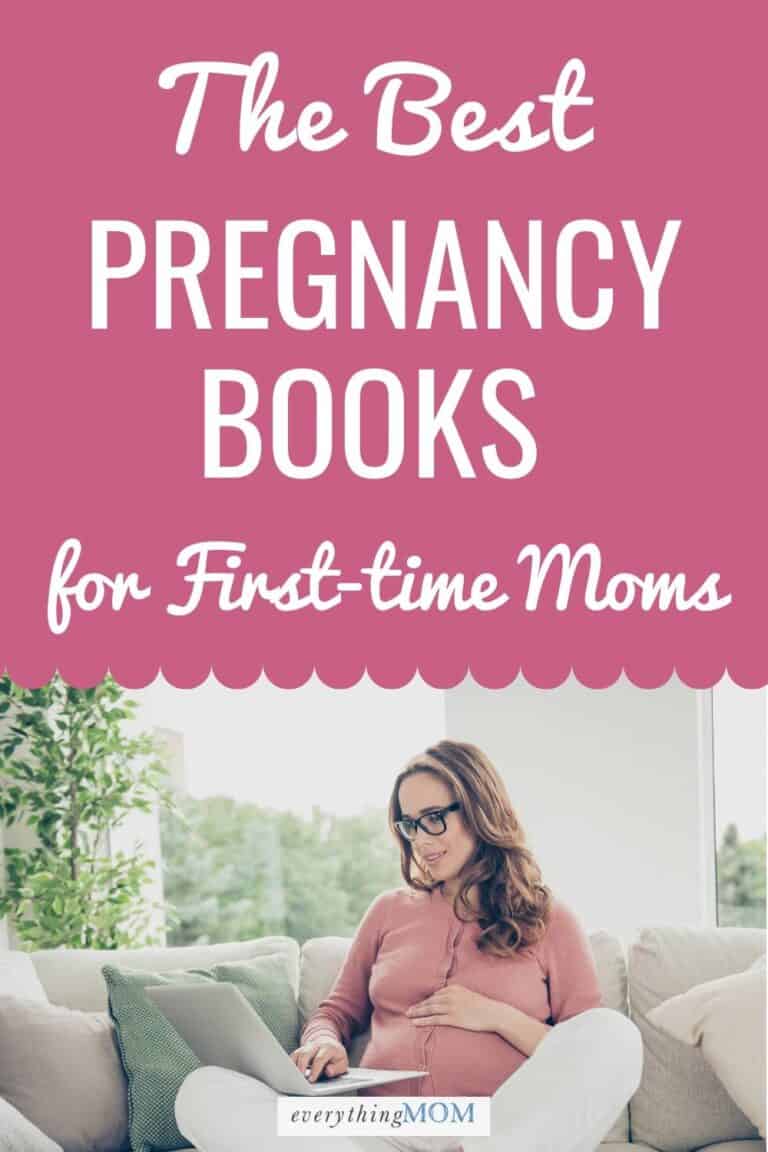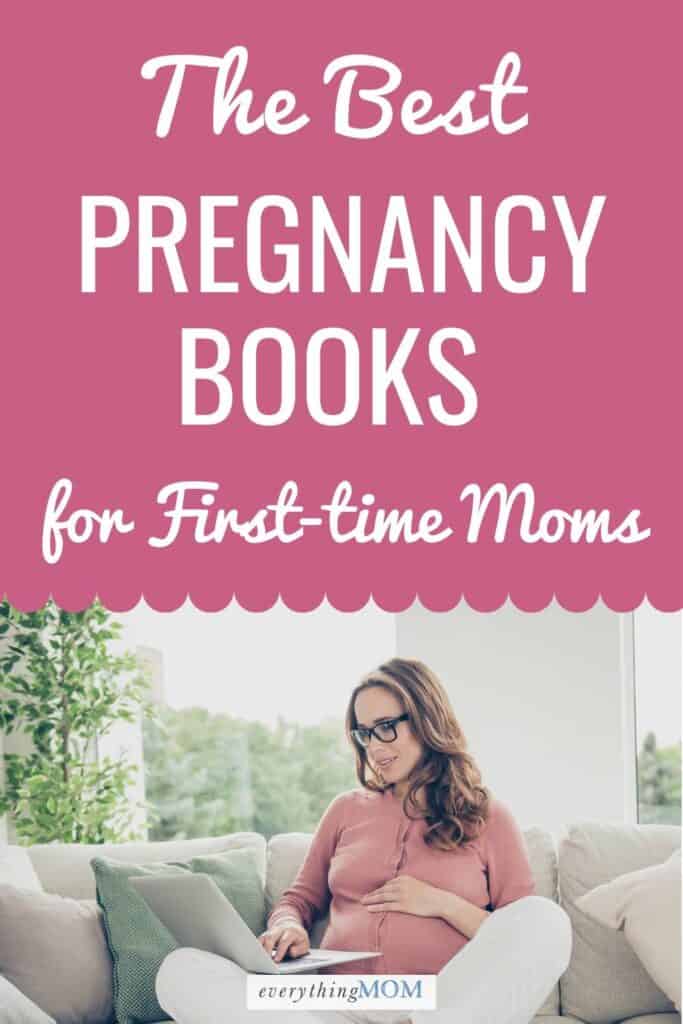 Pregnancy books aren't just a great resource for new moms, but they are also great resources for dads too!
Are all pregnancy books the same? No, they aren't so you want to know what to look for when choosing a pregnancy book.
What to Look for in Pregnancy Books for First-time Moms
What is the book's point of view? (Informational? Satirical?)
What is the publish date of the book (updated and recent books will have the best information available)
Do you want a specific topic in pregnancy? (nutrition, childbirth, pregnancy calendar)
Is it well-reviewed and recommended? (check reviews)
Does it fit with your birth plan? (Natural, home, hospital)
Do you want something for you or for you and your partner?
Is there an index for quick reference?
Do you prefer a pregnancy book in paper format, e-book format, or audio version?
RELATED: You might find the Everything Mom PREGNANCY CALENDAR helpful
We are rounding up a list of the Best Pregnancy books for first-time moms to help you find the perfect book for you!
Must Read Pregnancy Books
What to Expect When You're Expecting is a best-selling comprehensive guide to pregnancy and childbirth.
This book includes everything from pregnancy tests to pregnancy symptoms, as well as eating. It focuses as well on sleeping during pregnancy. This book has a wealth of information for expectant Mothers. An alternative to reading the book is to get the Audible version and then listen to it during your commute, resting time, or with your partner.
From the famous Mayo Clinic, this book offers readers week-by-week updates on baby's growth, as well as month-by-month changes in Mom. There is also a pregnancy calendar and wellness resources. You might want to buy the Mayo Clinic Guide to Your Baby's First Year (Parenting Book 3) to compliment your nursery library.
Youtube sensation Mama Natural brings her expertise to The Mama Natural Week-by-Week Guide to Pregnancy and Childbirth.
The pages within this book demystify the pregnancy process and offer tips and advice from a natural approach. The book also includes insights from experts like a certified nurse-midwife (CNM) a registered nurse (RN), a doula, and a lactation consultant.
Author and specialist in prenatal nutrition Lily Nichols, RDN, CDE gives expectant mothers the low-down on evidence-based food recommendations for a healthy pregnancy in Real Food for Pregnancy. Between morning sickness, food sensitivities, and fatigue food might be the last thing on a pregnant woman's mind. So this pregnancy book helps make it easier for us to eat right.
She goes into detail on the importance of how food helps your physical and emotional well-being (and the baby's as well!). This book will fuel the pregnant mind and body.
Pregnancy can be an adjustment for Dad's in terms of what they need to bring to the relationship. We're Pregnant! The First Time Dad's Pregnancy Handbook can help the first time Mom express her needs. It also helps Dad figure out how to nest, understand the pregnancy milestones, and learn how to care for a newborn. It might be a fun pregnancy-reveal present to give your spouse!
The Sh!t No One Tells You About Pregnancy: A Guide to Surviving Pregnancy, Childbirth, and Beyond is for the mom-to-be who won't Pinterest her way through pregnancy. It's funny and friendly approach to pregnancy and childbirth. This is a light-hearted read on a heavy subject of having a baby.
Your girlfriends' will always tell you the embarrassing truth. So grab a snack and your favorite drink and sit down to read The Girlfriends' Guide to Pregnancy where author Vicki Lovine spills tons of practical tips for pregnancy.
Sometimes you don't need stories but accessible question-and-answer style information to your motherhood journey.
The Pregnancy Encyclopedia: All Your Questions Answered is a straight-to-the-point guide with illustrations and photographs. For those who like quick reference…this is the best pregnancy book for you.
Written by Dr. Jennifer Lang, The Whole 9 Months: A Week-By-Week Pregnancy Nutrition Guide with Recipes for a Healthy Start helps you pick the right food throughout your pregnancy. This book offers over 100 recipes plus nutritional information. It also includes tips to help you deal with nausea and cravings.
The Baby Owner's Manual: Operating Instructions, Trouble-Shooting Tips, and Advice on First-Year Maintenance (Owner's and Instruction Manual) is written by pediatrician Dr. Louis Borgenicht and his son, Joe Borgenicht.
It provides the basics of childcare and answers often asked questions via step-by-step instructions and schematic diagrams.
Popular Pregnancy Book Topics
Nutrition and meal planning
Physical changes
Self-care and mental health
Changing relationships
Month-by-month guides
Retelling of experiences
Medical resources
Tips on what you need for delivering your baby
Tips on after birth
Multiple birth stories
Adoption and surrogate experiences
The Best Pregnancy Books for First time Moms answer the questions expectant mothers don't know to ask or are embarrassed to ask. The emotional changes of the first trimester, the physical changes of the second semester, and the all-out fatigue at the end of the third trimester are all unknown territories to first time moms. These books are the perfect resources for medical terms, nutrition requirements, and self-care tips to turn to when you are looking to understand your pregnancy better. .
What is your favorite pregnancy books for first time moms?
Looking for more great posts? Check these out!
What's happening this week in your pregnancy?