Traveling with kids can sometimes mean busy days but that doesn't mean you should settle for hotel room coffee or a fast food drive-thru as the way to start your morning. Heading out to explore Toronto's funky west end, families can now get their quick foodie fix at the Natrel Milk Bar by java u.
Montreal based café java u opened it's first Natrel Milk Bar in Montreal. Based on the success of this partnership between Natrel and java u, a new location opened in Toronto's West Queen West.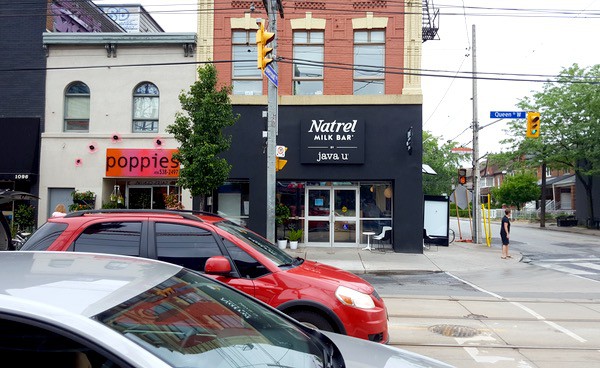 "We launched this unique café concept in Montreal in May last year, and it was very well received," says Brian Cytrynbaum of java u. "Our mandate in Toronto remains the same as it was with our first opening — we want to raise the profile of the milk we use in our coffee and offer customers a one-of-a-kind gourmet experience in our cafés, which promote personalization and choice. After all, many specialized coffees are comprised of only one-third coffee; the other two-thirds are milk!"
I love the movement of local cafes, like the Natrel Milk Bar, putting care and focus into their food and drink. Sure it means as a parent you can get your fix with a latte, Americano, macchiato or even a café au latte with some of Natrel's various milk flavours. This café is more than just a coffee hit for mom and dad, adding more customization with the variety of Natrel milk products available (including lactose-free). You'll find a daily menu of dairy based food items like the egg sandwich I enjoyed on a flakey bun with my chai tea latte. Summer months will also bring treats like milk like whoopee pies, milkshakes and even sundaes.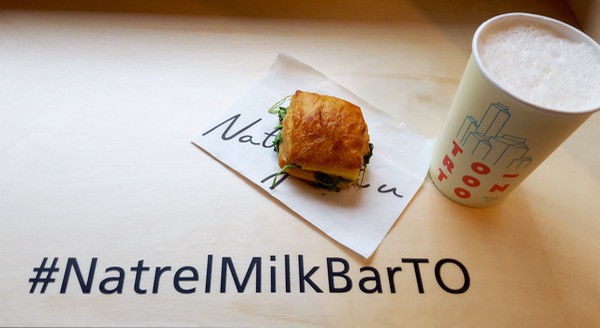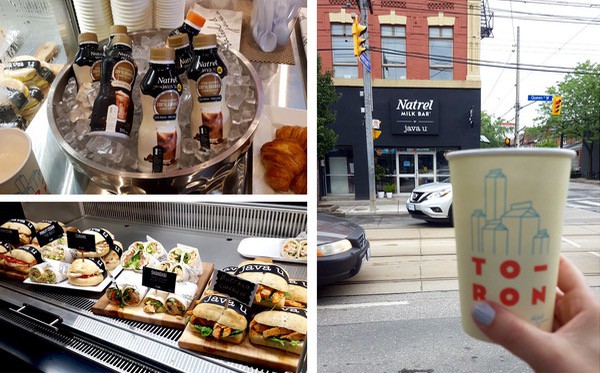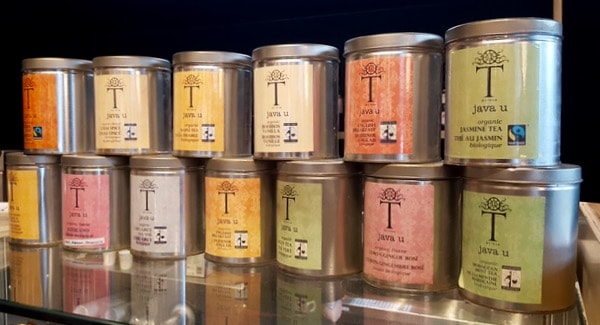 Of course you could just grab and go but the café's cute interior will beckon to you to linger. You can perch in prime people watching window seating, gravitate around the communal central table but my favourite area for the family has to be the booths housed in large milk carton structures. Even the lighting adds a little whimsy in the shape of milk drops.