Remember the Jetsons cartoon with their flying cars and robot maids? This may not be that futuristic world of apartment buildings in space but after a recent visit to Future Shop's Smart Home I've discovered adding a little home automation isn't as hard (or expensive) as I thought.
As we enter the home improvement season, here are 6 easy and relatively inexpensive ways I hope to add a little home automation into our older city home:
Mood Lighting for the Back Porch
Lighting can change the whole atmosphere in your room. You used to rely on dimmers and candles but the Philips HUE starter kit ($199.99) enables you to customize your space with very cool, yet simple, light bulb.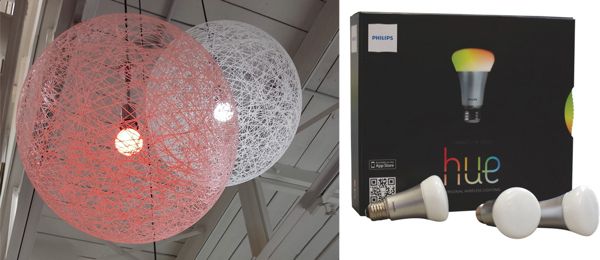 Through your mobile device you can alter the tone, contrast, and white light but you can also alter the hue. So during the early evening the back porch can be a nice burnt orange for a family board game and then switch to a low romantic mood after the kids have gone to bed. All from the Philips Hue lights starter kit, which comes with three hued bulbs.
Keyless Entry for the Front Door
One of my favourite features of my vehicle is the keyless entry. The Weiser Kevo Bluetooth Deadbolt Lock provides the same ease of entry, turning your smartphone via Bluetooth into an easy way to lock and unlock your door.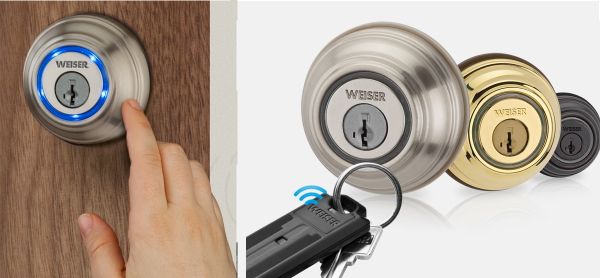 The included key fob can work just as well if you don't have a smartphone. I love this for my older kids when they walk home on their own or for an in-law suite enabling older parents to not worry about keys to get in and out of the house. You can also set-up temporary eKeys, ideal for the cat sitter or house cleaner. The multiple levels of military grade encryption ensure safety plus the web app enables you to delete keys should you loss your smartphone.
Adjustable Lights in the Living Room
Our living room is the main indoor entertaining area of our home. We use it to sit and chat with guests, the kids use when reading books after school and it's our movie central zone.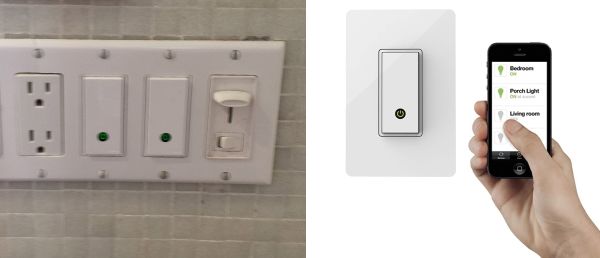 We've added dimmer switches to the lighting to give us some flexibility to adjust the lighting based on our needs but the Belkin Wemo Wi-fi Light Switch ($49.99) gives you control from your internet connected device. Now from sitting in the living room we could adjust the lighting based on our needs right from our phone. With custom settings you can also use the Wemo Wi-Fi Light Switch for beyond just turning lights off and on.
Extended Work and Entertainment in the Backyard
Our home is wired so we can watch Netflix from our living room television, work on a project in the dining room, or even print a photo remotely in the home office. But when it comes to our backyard our productivity is limited, as our wifi network signal doesn't extend that far.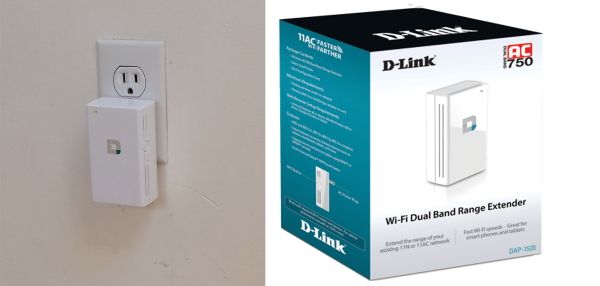 The D-Link Dual Band Wi-Fi Range Extender ($69.99) enables you to expand the range of your home's current wi-fi network into the backyard. The best part about this system is it just plugs into your wall, no hard wiring required. Now you can work from the back deck or hold a movie night in our backyard, something I really want to do this summer.
Home Temperature Based on My Needs
We know personally the advantage of owning a programmable thermostat. The Nest Learning Thermostat ($249.99) takes things a step further by adjusting itself based on the owners.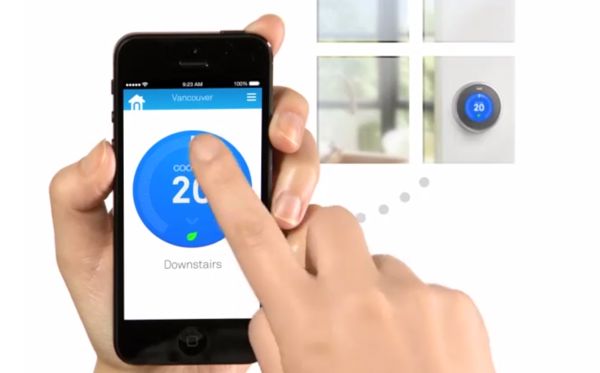 It remembers your temperature preferences plus wake-up/sleep times and adjusts itself automatically. Plus you can control the thermostat from your mobile device, whether that's in your living room or your hotel room across the country.
Radio to Greet Me When I Wake-Up or Come Home
My alarm clock wakes me with the radio, which is a nice way to start the way, but Belkin WeMo Insight Switch ($59.99) enables me to turn on my main stereo in the dining room when I come down for breakfast or arrive home after being out for the day.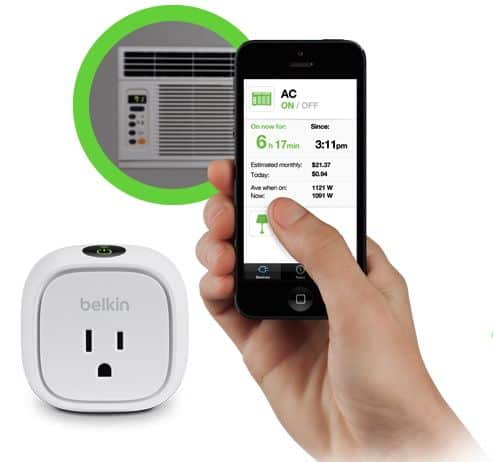 You can control the on/off function from anywhere with your smartphone. Plus the WeMo insight switch enables you to monitor the electronic's energy usage. This could be great for your air condition or heating unit too with our so unpredictable weather.
There are just a few easy and pretty inexpensive ways the average homeowner can add a little home automation into their routine. Not only are these tools pretty inexpensive for what they offer you but they also save you from hiring a contractor to install them. Some are plug and play while others require minimal home DIY skills. I love all of these features but I'm especially excited to try combining the Philips HUE lights and the Belkin Wemo Wi-fi Light Switch together. Imagine the possibilities.