First it was Polly Pocket, then came Littlest Pet Shop and now my youngest is all about Shopkins. Actually, to be clear, my daughter hasn't given up one version of toy for another; she's just expanded her play preferences. What is it with these little pint-sized play pieces? And of course there are the accessories in the form of houses, shops, and vehicles that you HAVE TO HAVE for each character group.
Well, I found one way to deal with our Shopkins housing problem and the answer is a puzzle. And by puzzle I don't mean a conundrum, but a physical puzzle.
Melissa & Doug 3D Puzzle Playhouses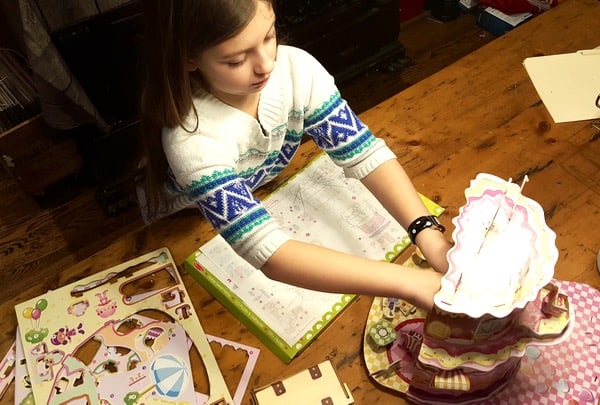 When I was in New York City to visit the folks at Melissa & Doug for Toy Fair 2016, I discovered may play ideas but my puzzle loving self went gah-gah over the new 3D puzzles from Melissa & Doug. Currently you can choose from a Pirate Ship, Pink Palace, Pretty Purple Dollhouse, Medieval Castle or the candy themed Home Sweet Home.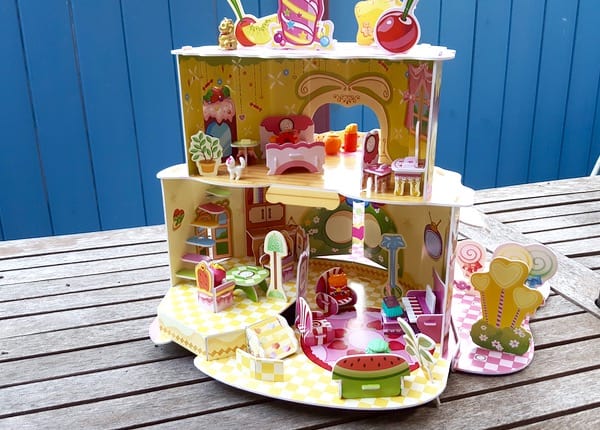 Now instead of buying another prefabricated home for my daughter's new found Shopkins collection, she was going to build them one instead. She couldn't wait to start working on putting this home together, not stopping until all the floors and furniture was in place. Yes, there was furniture. There were even cardboard characters that came with the set so kids could play with the completed house, but this home was spoken for by little pieces of fruit and grocery boxes in her Shopkins collection.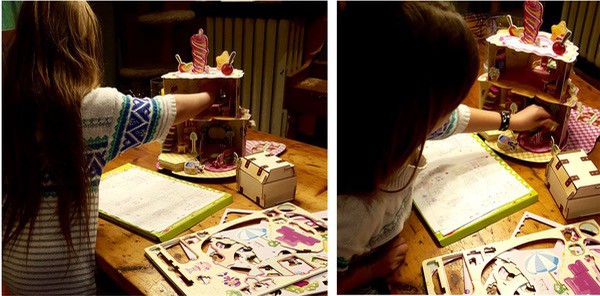 And they fit perfectly.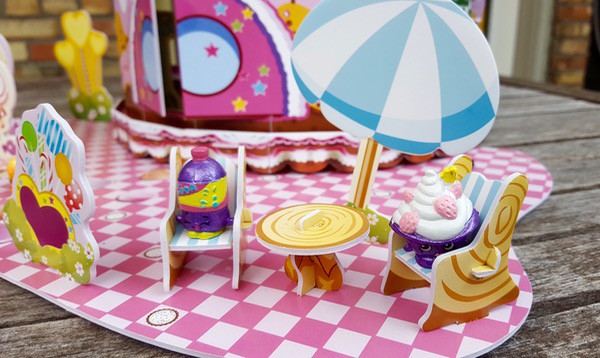 My daughter loved building the house, the instructions were simple enough for her to follow, and playing with her characters. I love that play included a little assembly required. You can take play even further by getting the kids involved with creating a stop motion film using their newly built set and their characters.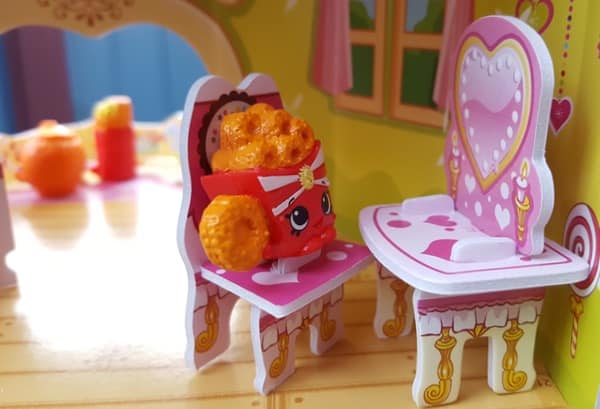 So instead of rushing to stock your child's play space with various character villages, why not look at one of the Melissa & Doug 3D puzzle environments?