Winter is in full swing. Now kids can see just how much snow is on the ground with this fun craft that was inspired by Pink and Green Mama. Instead of being a small snowman ruler, we made ours an actual stake for the ground and used Arctic creatures for inspiration.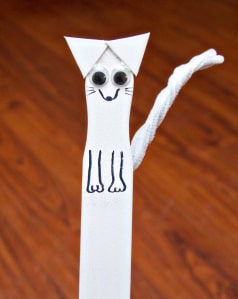 Supplies
5 gallon paint bucket stir stick (these are very inexpensive)
Paint
Craft paint roller
Glue
Googley eyes
Craft foam
Permanent marker
Ruler
Other accessories like chenille stems (to use for tails)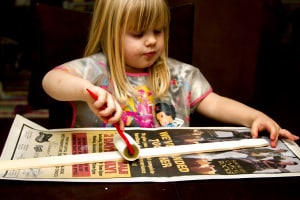 Let your child paint the stir stick with the roller. Only one side painted is necessary. While the paint is wet you can attach the eyes. The wet paint will allow the eyes to stick without glue.
My son chose to make an Arctic Fox, so we cut large triangle ears out of craft foam. As the paint was drying he glued the ears on. My daughter chose a Snow Owl, so her ears were much smaller and I had to help a little.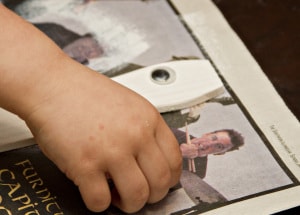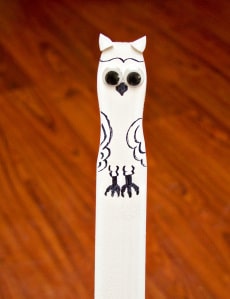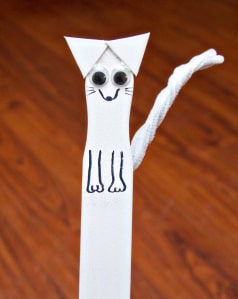 When you use the craft paint roller the paint dries very quickly. We still used this time to read about our animals we selected. When the paint dries draw the face and brief features of your animal. Older children can do this by themselves. My children were too interested in their book.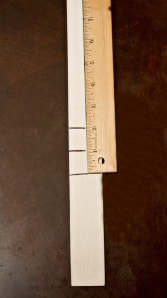 Next draw a line across the stick near the bottom. This will be the line it will go into the ground to. Place your ruler on the line and make marks for each unit of measurement.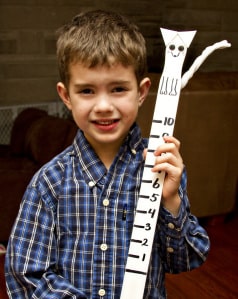 Write the numbers to coordinate with the marks. With this Arctic Fox, we twisted chenille stems together for the tail and used a standard stapler to affix the tail onto the back.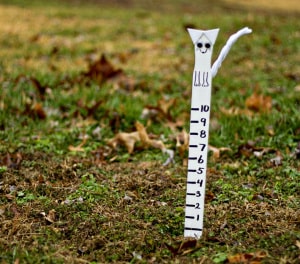 Give your snow stakes a quick spray of clear spray paint to weather proof them. Put them in your yard and now you can see the exactly how deep your snow is from the comfort of your warm living room. Then your children will want to go outside and play in it. 😉